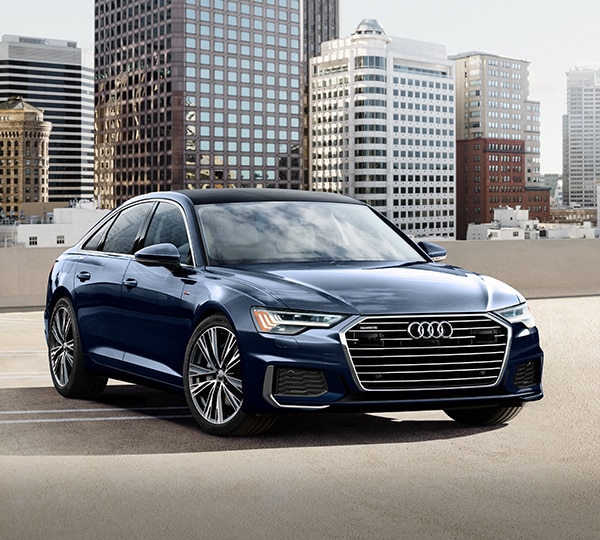 The all-new 2023 Audi A6 has finally arrived, and it lives up to the hype. This luxurious and sophisticated sedan is a feast for the eyes, with its sleek exterior design and high-quality interior materials. Its two powetrains are sure to excite any driver, and its impressive fuel efficiency will certainly make you look twice. In this article, we'll take a closer look at some of the features that make the 2023 Audi A6 stand out from the pack.
The 2023 Audi A6 comes with two powertrain options—a 261-hp turbocharged 2.0-liter four-cylinder engine and a 335-hp turbocharged 3.0-liter V-6 engine—allowing drivers to choose between performance and fuel efficiency. Both engines are paired with a 7-speed dual-clutch automatic transmission with manual shifting mode, allowing drivers to switch between gears quickly and easily. The four-cylinder engine is especially impressive, as it has received an impressive 32 mpg highway rating, perfect for those long road trips or regular commutes to work!
Interior Design & Technology
Step inside the 2023 Audi A6, and you'll be greeted by a sleek interior design full of high-quality materials such as leather seats and armrests, wood trim, nickel-finished trim accents, and more. All models come standard with an impressive 10.1-inch display for navigation purposes, as well as Apple CarPlay and Android Auto compatibility, ensuring that all your favorite apps are just a few clicks away no matter where you go! Onboard Wi-Fi access is also included so you can stay connected while on the go.
Plus, all models feature Audi's Virtual Cockpit digital gauge display so you can keep track of your driving performance in real-time. Finally, all models come standard with a 10-speaker audio system, ensuring that your music sounds crystal clear wherever your travels may take you!
Of course, no car would be complete without safety features these days; luckily for drivers of the 2023 Audi A6, they don't have anything to worry about there either! Standard safety features include:

Adaptive cruise control, which adjusts speed based on surrounding traffic conditions.
Lane-keeping assists which warn drivers when they drift out of their lane.

Rear cross-traffic alert, which detects vehicles approaching from either side during reversing maneuvers.


Blind-spot monitoring, which warns drivers when another vehicle enters their blind spot zone.


Forward collision warning, which alerts drivers when an object or vehicle is detected in front of them.


Parking sensors help guide drivers into tight spaces without hitting other objects or vehicles nearby.
If you're looking for a car that combines style with luxury and performance with sustainability, then look no further than the 2023 Audi A6! With its sleek exterior design, high-quality interior materials, powerful yet efficient powertrain options, state-of-the-art technology features, plus tons of advanced safety features - this car truly offers something for everyone!
Whether you're looking for comfort on long trips or just want something reliable for day-to-day errands - this car won't disappoint! What are you waiting for? Call Audi Fresno today to schedule a test drive of the 2023 Audi A6 today.