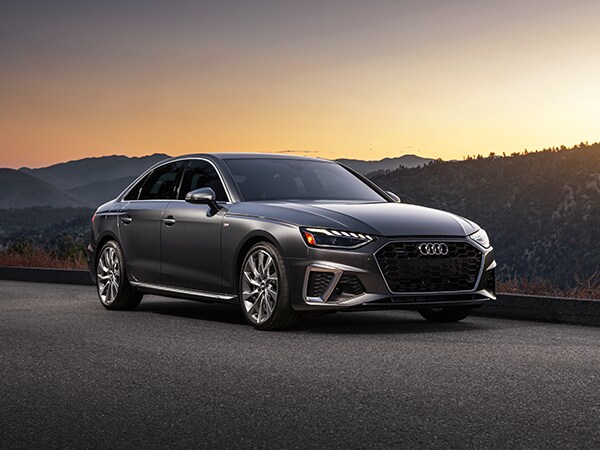 Audi is notorious for creating the best of the best when it comes to vehicles. There is a reason that buyers dream to get behind the wheel of an Audi, save up to purchase one, and feel good about driving their Audi on any road. The 2022 Audi A4 is bringing this model to whole new heights. We can't wait to share some of the noteworthy design features, built-in technologies, and of course, engine specifications. By the time you're done reading this, you'll be on your way to Fresno Audi to get your hands on one.

Foundation Matters: A4 Engine

The flashiest car won't go anywhere if the engine is bad; at Audi, we don't conflate looking good with working well, we just do both. The performance engine gets 29 miles per gallon while offering 273 lb-ft of torque and 261 horsepower. Equipped with "quattro" all-wheel drive technology, the 2022 Audi A4 can seamlessly transition between front-wheel drive and all-wheel drive, depending on the driver's needs at a specific moment in time.

Refreshed Design Means More than a New Paint Job

At Audi, we don't recycle the old, tired design features we've used in the past, only to brand them as "new." Instead, we take what works, discard what doesn't, and provide our drivers with the best possible option every single year. The 2022 A4 Brown Walnut wood inlays can be complemented by the mood lighting features inside while onlookers on the outside gaze at its black exterior trim features and the available matrix-design LED headlights.

Technology Increases Ease of Driving

The Audi virtual cockpit features an MMI touch display which organizes icons intuitively and makes it easier to focus on the road. The infotainment control center allows drivers to search for contracts, look up messages, and play their choice of music without taking any attention off the road. With three display modes, incredible navigation capabilities, and a perfectly designed user interface, the Audi A4 has a cockpit that is ahead of its time.

Driver Assistance Changes the Game

Gone are the days when drivers have to do it all on their own. Since the Audi A4 is equipped with park assist and lane assist, drivers can move confidently, knowing that their car has their back. With less room for error and a more relaxed driving experience, drivers and passengers can feel safe in the Audi A4. The top view camera system does its part to showcase potential hazards on the road, even the hazards that are in the most hard-to-see areas.

Get Your Hands on a 2022 Audi A4

Why have anything less than perfect when you don't have to? The Audi A4 gives drivers everything they need while also anticipating everything they could possibly want. It's comfortable, stylish, and functional, all with a starting price tag of $39,900. If you're ready to take the plunge, get in touch with our team at Audi Fresno today!