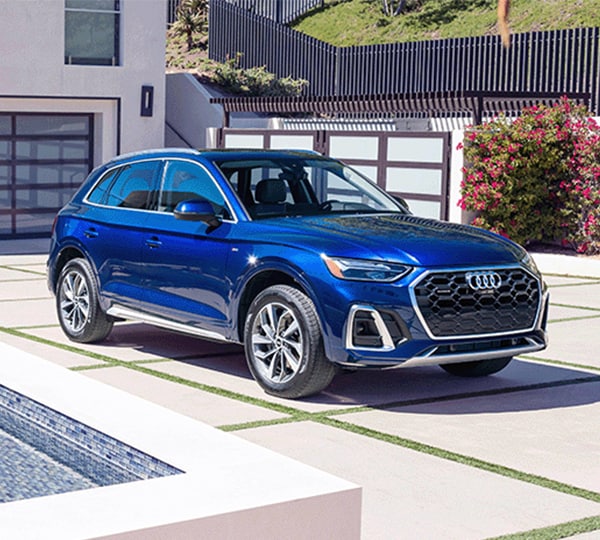 Audi is well-known for its combination of precision engineering and luxurious features. This is no exception with the all-new 2023 Audi Q5.
The 2023 Audi Q5 is a sleek, sporty model that offers drivers a range of features and benefits. This car is sure to turn heads from its powerful engine to its cutting-edge driver assistance technology. Let's take a closer look at what makes the 2023 Audi Q5 stand out from the competition.
The 2023 Audi Q5 comes with a powerful 362 horsepower engine and 369 torque that can get you from 0-60 in just 5 seconds. With such power under the hood, you can rest assured that you will have an exhilarating driving experience. Plus, with an EPA-estimated fuel economy (combined) of 25 MPG, you won't have to worry about sacrificing power for efficiency.
The 2023 Audi Q5 has been rated as an IIHS TOP SAFETY PICK+, meaning that it has been tested and proven to be one of the safest cars on the market. It also comes with advanced driver assistance technology like lane departure warning and blind spot monitoring so you can drive with peace of mind knowing that your safety is taken care of.
The interior of the 2023 Audi Q5 features comfortable sports seats with ventilation as part of the warm weather package, giving you a more enjoyable ride even during hot summer days. You'll also have access to 54 cubic feet of cargo volume for all your storage needs, as well as rear split-folding seats for extra passenger convenience.
And with MMI touch display access to contacts, messages, playlists, and more, you'll always stay connected while on the go. Finally, OLED taillights will ensure that your vehicle stands out when driving at night or in low-light conditions.
The 2023 Audi Q5 is a beautiful vehicle that looks just as good as it performs. Its elegant lines, chrome accents, and wide selection of wheel designs help to give it an eye-catching presence on the road. Plus, with a range of exterior colors to choose from, you'll be able to find the perfect one to suit your style. There is no denying that the 2023 Audi Q5 has everything you need for a superior driving experience.
The 2023 Audi Q5 is an impressive vehicle offering drivers powerful performance combined with advanced safety features and comfort amenities that make it stand out from other cars in its class. With an EPA-estimated fuel economy (combined) of 25 MPG and IIHS TOP SAFETY PICK+ rating, this car is sure to provide drivers with an exciting yet safe driving experience every time they get behind the wheel.
Whether you are looking for performance or comfort amenities, or both, then this car may be perfect for you! However, the best way to decide if the 2023 Audi Q5 is the right choice for you is to test drive one today. Call Audi Fresno today to schedule a test drive of the 2023 Audi Q5.