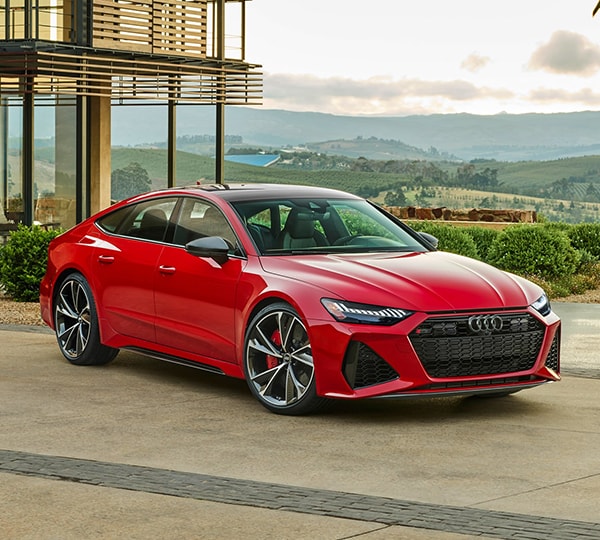 Are you looking for a luxury car that takes performance to the next level? Look no further than the 2023 Audi RS 7. This sporty four-door coupe packs plenty of power, sleek styling, and advanced technology under its hood. It's sure to turn heads wherever it goes! With its sophisticated design and powerful engine, the new Audi RS 7 is an ideal choice for drivers who want to enjoy a luxurious ride without sacrificing speed or efficiency. Read on to learn more about what this remarkable vehicle has to offer.
Performance capabilities of the RS 7
Imagine the thrill of cruising down the highway in a stunningly sleek and powerful vehicle that turns heads with every mile it covers. The 2023 Audi RS 7 is the epitome of innovative German engineering and delivers an unmatched driving experience that will leave car enthusiasts in awe. This splendid machine surpasses all expectations with sophisticated design elements that showcase the perfect marriage of elegance and performance—boasting a turbocharged V8 engine capable of outputting an exhilarating 591 horsepower and 590 lb-ft of torque. Furthermore, the RS 7 employs an eight-speed automatic transmission system and quattro all-wheel drive, delivering outstanding stability, control, and acceleration. The RS 7 accelerates and commands attention effortlessly while exhibiting unmatched agility and precision.
Explore the interior amenities and technology options
The Audi RS7 is a masterpiece of automotive innovation, artfully combining sophisticated elegance with cutting-edge technology to create the ultimate driving experience. The heightened command behind the wheel is complemented by the RS7 has plush leather seating, accentuated with intricate stitching, finely crafted carbon-fiber inlays, and ambient lighting that genuinely elevates the driving experience. Moreover, advanced technological features such as the Audi Virtual Cockpit promotes the conventional instrument panel by providing high-resolution Google Earth™ imagery and customizable 3D mapping through a 12.3-inch display, optimizing navigation and vehicle information. Integrating the MMI® touch response system offers haptic feedback, ensuring you have complete control over essential vehicle functions without unnecessary distraction. To add comfort and convenience, the hands-free parking system, head-up display, and advanced driver-assistance technologies further refine your journey. The Audi RS7 promises a harmonious union of luxury, performance, and technology, ensuring an unparalleled driving experience.
Safety features included in the RS 7
Safety is paramount when driving any car, and the RS 7 is no exception. This remarkable vehicle has been designed with many safety features to ensure the well-being of both driver and passengers. Equipped with cutting-edge technology such as Audi Pre Sense Basic, the RS 7 can identify potential hazards and automatically prepare the vehicle for a collision by tightening seatbelts, closing windows, and activating hazard warning lights. This high-performance vehicle is outfitted with an impressive array of airbags, including front, side, and knee airbags, ensuring maximum coverage during a collision. Furthermore, the model boasts cutting-edge driver assistance systems, such as adaptive cruise control, parking assist, and rear cross-traffic alert, enabling the driver to maintain optimal vehicle control and awareness. With such a comprehensive suite of safety features integrated into its design, the RS 7 embodies automotive excellence, providing drivers with thrilling performance and unwavering security.
Why you should consider investing in an Audi RS 7
The 2023 Audi RS 7 is a wise investment for drivers seeking a high-performance luxury vehicle. Its ability to captivate with powerful performance, state-of-the-art technologies, and stunning design is unparalleled. Driving an Audi RS 7 serves to express one's refined taste and contributes to a safer and more enjoyable driving experience. Only settle for the benchmark of automotive excellence that the Audi RS 7 embodies. Visit Audi Fresno to learn more about the sporty RS 7.